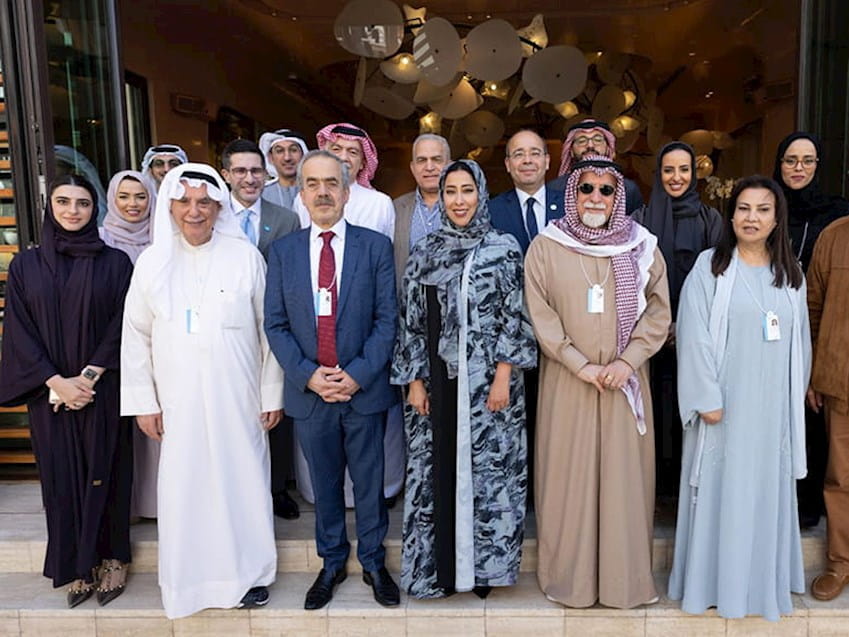 February 16, 2023
Dubai Media Council hosts a gathering for media professionals on the sidelines of the World Government Summit 2023
The Dubai Media Council hosted a gathering for media professionals on the sidelines of the 10th World Government Summit. The gathering was organised under the directives of His Highness Sheikh Ahmed bin Mohammed bin Rashid Al Maktoum, Chairman of the Dubai Media Council, to deepen engagement and build strong relationships with local, Arab and international media organisations.

Her Excellency Mona Ghanim Al Marri, Vice Chairperson and Managing Director of the Dubai Media Council and Director General of the Government of Dubai Media Office, said Dubai considers the media as a vital stakeholder in the development of Arab society. The importance given to the media is reflected in Vice President and Prime Minister of the UAE and Ruler of Dubai His Highness Sheikh Mohammed bin Rashid Al Maktoum's commitment to create a world-class infrastructure and supportive environment in the country to help Arab and international media organisations innovate and thrive.

The meeting was also attended by Nehal Badri, Secretary General of the Dubai Media Council, and senior media officials participating in the Summit.

In their interactions with media professionals, Dubai Media Council officials discussed the objectives that guide the Council's work, developed under the directives of HH Sheikh Ahmed bin Mohammed. These include establishing strong relationships and cooperation with the media, promoting the exchange of media-related knowledge and expertise, and fostering a dialogue on creative initiatives to raise the role of Arab media in achieving the aspirations of the people of the region.

The meeting also discussed the Council's vision and strategy that are aligned with Dubai's development priorities, and the role of the media in achieving the Dubai Economic Agenda D33's goal of making Dubai one of the top three global cities. Strategies to develop the media talent pool and promote the adoption of the latest technologies were also discussed.

The meeting also shared perspectives on the country's remarkable development journey and new initiatives created to implement the UAE leadership's vision for the future. Media attending the gathering praised Dubai's efforts to keep pace with the rapid evolution of industries across the world, develop a strong sustainable economy and shape a bright new future.