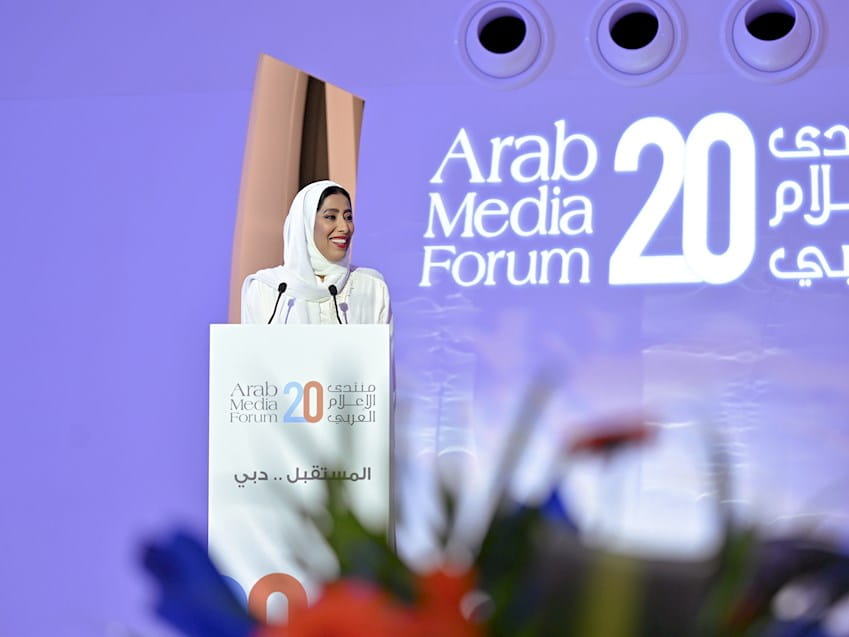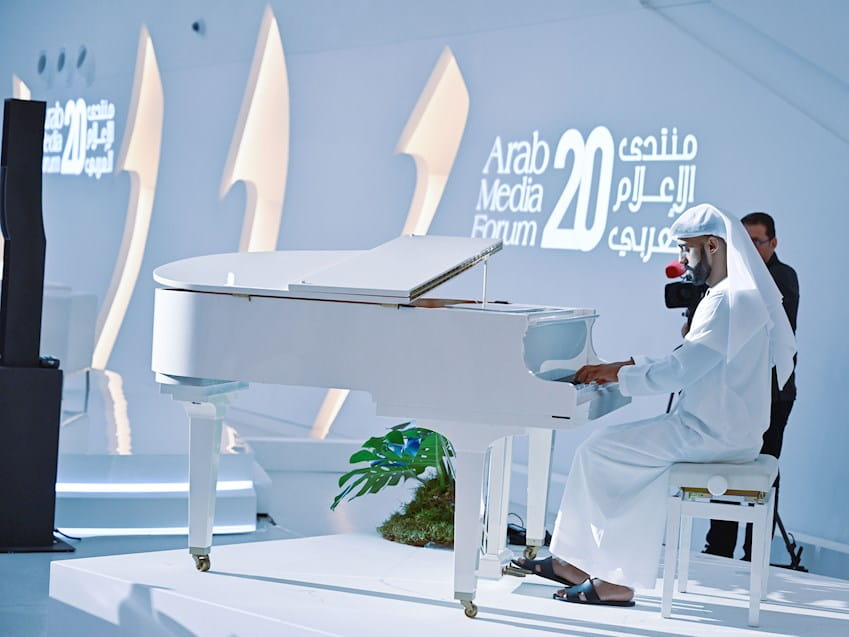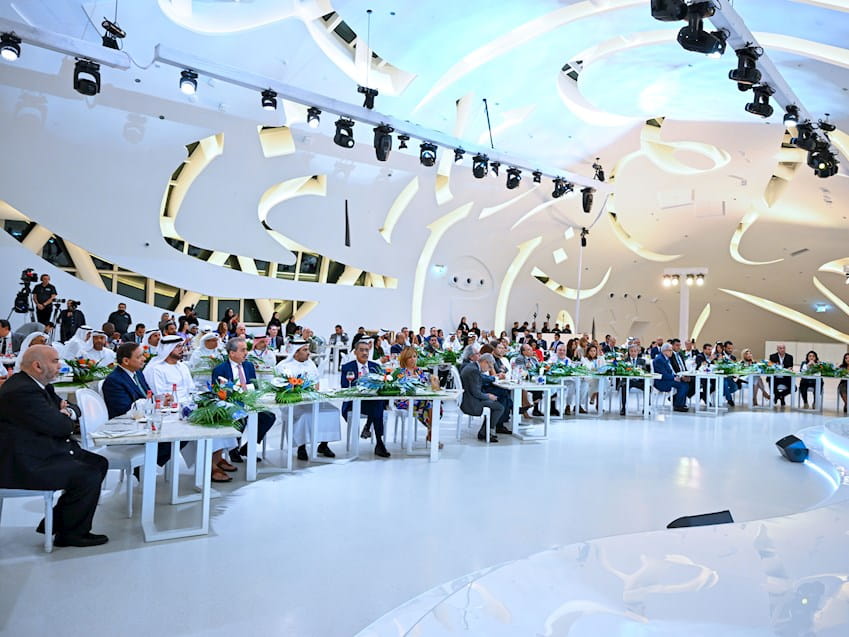 October 06, 2022
Museum of the Future hosts a dinner for AMF 2022 participants as part of the 20th anniversary celebrations of the Forum
- In the presence of Mohammad Al Gergawi - Museum of the Future hosts a dinner for AMF 2022 participants as part of the 20th anniversary celebrations of the Forum
The Museum of the Future hosted a dinner for Arab Media Forum 2022 participants as part of the celebrations of the landmark 20th anniversary of the largest media event in the region. The dinner event was attended by His Excellency Mohammad bin Abdullah Al Gergawi, Minister of Cabinet Affairs and Chairman of the Museum of the Future.

Welcoming the guests, Her Excellency Mona Ghanem Al Marri, President of the Dubai Press Club and Chairperson of the Organising Committee of the Arab Media Forum, said the theme of the landmark 20th edition of the event, 'The Future of Media', was inspired by the vision of His Highness Sheikh Mohammed bin Rashid Al Maktoum, Vice President and Prime Minister of the UAE and Ruler of Dubai, to create a prosperous future.

Her Excellency said the Museum of the Future represents Dubai's aspirations to be a centre for industries of the future and a pioneer in adopting groundbreaking innovations and technologies. Guided by the leadership's vision, Dubai seeks to be a leader and pacesetter in various sectors including media.
Arab Media Forum participants expressed their deep appreciation for the hospitality they received in Dubai and commended Dubai Press Club on the exceptional organisation of the Forum. They said the Forum provided a platform for sharing knowledge and ideas that can contribute to the growth of the region's media and engage in dialogue that can help catalyse the sector's development.

The Arab Media Forum has emerged as the most comprehensive platform for knowledge exchange in the Arab media community. The annual platform has steadily evolved in scope and reach over the last two decades to encompass a broad international outlook. The 20th edition of the event brought together more than 3,000 prominent media leaders, scholars, writers, experts and senior executives of leading media companies who addressed challenges facing sectors across the industry spectrum, including print, visual and digital.

For images and more press releases, please visit AMF's digital press kit: https://bit.ly/3M1ledy